Bluebird Care Winchester, Eastleigh & Romsey
Calford House, Wessex Business Park, Winchester, Hampshire, SO21 1WP
Average review score of 5 from 195 customer reviews
"I'm very appreciative of the high level of professional care that Mum has received in the last months, especially with the constraints and uncertainty of the coronavirus pandemic.
The team working both between carers and the office staff have been excellent. Many of the team know Mum very well and make sure that all sorts of details with the medical, food and medical supplies and care issues are raised and dealt with in a timely way. It's this attention to detail that makes a real difference to Mum.
Chantelle, he sees mum regularly during weekdays in the morning and at lunchtime, obviously gets on very well with mum and her care, work and kindness have been exceptional. Please make sure she knows this!
So please continue as you are all doing!"
–Verified User, 17th November 2020
THIS SERVICE NO LONGER SUBSCRIBES TO WORKING FEEDBACK.
Working Feedback no longer supports the impartial collection of reviews for this business.
ABOUT LOCAL CARE PROVIDER - BLUEBIRD CARE WINCHESTER, EASTLEIGH & ROMSEY

Bluebird Care (Winchester, Eastleigh & Romsey) is the leading Home and Live-in Care Provider. Bluebird Care (Winchester, Eastleigh & Romsey) is a family owned business and family is at the heart of everything we do. We believe that care matters and we are committed to providing the highest quality of care throughout Winchester, Eastleigh, Romsey, Chandlers Ford, Hedge End and the surrounding areas, so that our customers can remain living independently in their own homes. Our aim is to provide the type of care we would want for our own family members & friends, and we do this by training our team to the highest standards and ensuring the continuity of care is maintained. We are delighted and passionate to deliver care to people in our 'own local community' and know that our services have a tremendous, positive impact, not only on the people we provide care for, but also their family and friends around them and this is very important to us. We pride ourselves in delivering the highest quality of professional home care to our customers and we treat everyone with compassion, warmth and dignity.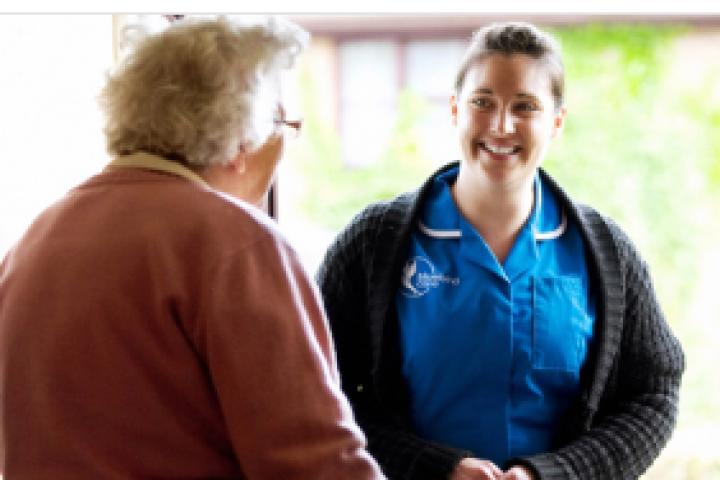 How to find Bluebird Care Winchester, Eastleigh & Romsey
Click here for directions